Just Right for a Special Gift
Need a quick gift that's big on heart and easy on your wallet. We have it! When a special, "little something" is all you need, we have perfect presents from which to choose. Get ideas here, then pop by the store to see more.
As always, gift wrap is free!
FREQUENT FAVES ON SOCIAL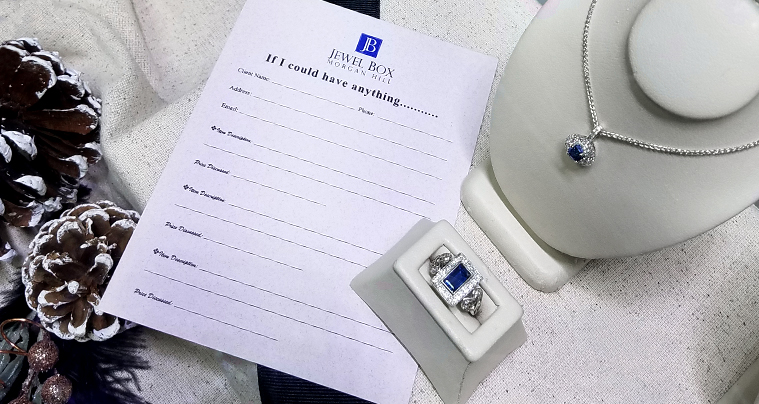 Remember to fill out a Wish List.
We'll keep it on file in case someone needs to know what you like. Fill it out next time you're here or update the one we have on file!
PEOPLE ARE TALKING
I highly recommend this place! We did not buy our engagement ring here, but they treat us like we did! We had gone in to get rings-sized (2 rings, 2 different trips). We would definitely go back AND refer anyone there! Great business!
– M N – Gilroy, CA – Via Yelp

Needed watch battery. In and out, fair price, nice lady. Lock front door with buzzer entrance I could understand there is a lot of nice jewelry here. Clean, good location. Everything else checks out and pleasant customer service gets them 5 stars!
– Kevin O – Via Yelp – Via Yelp

I'd give the Jewel Box 6 stars if I could!! It's everything I love about family-owned businesses. Michelle knows my fiancé and I by name and has helped him pick out some awesome pieces of jewelry over the last year we've been customers. I value the advice, knowledge, and the friendly atmosphere I am greeted with every time I visit. Which is often (gotta keep the e-ring sparkly!). I'm so glad we found the Jewel Box and I look forward to being customers for a long, long time.
– Cody J – San Jose, CA – Via Yelp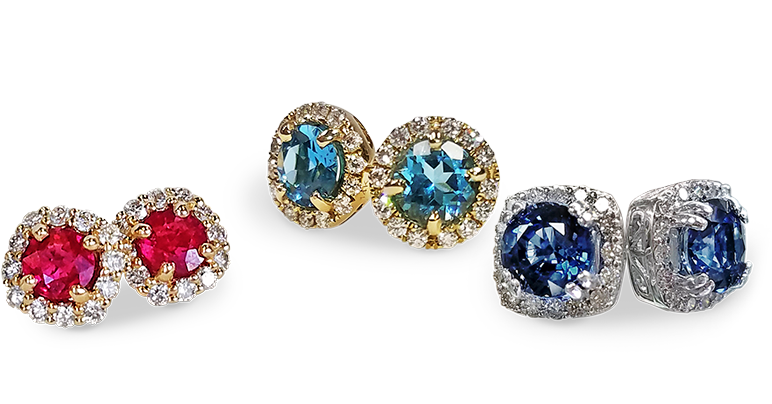 Colorful Gems Make You Smile?
STARFISH PROJECT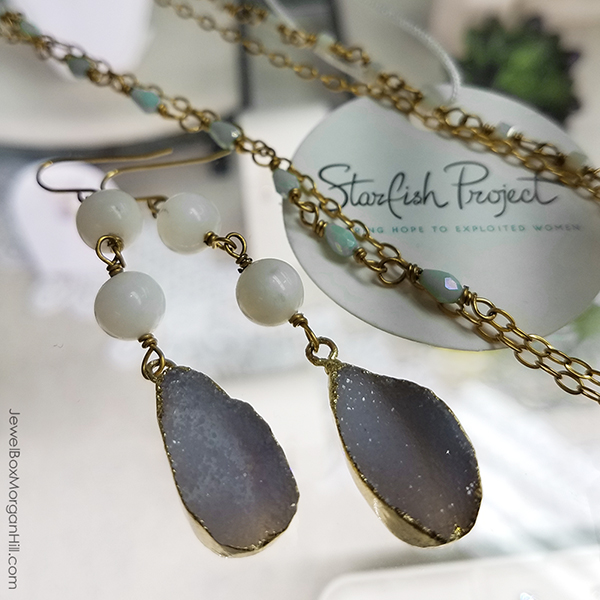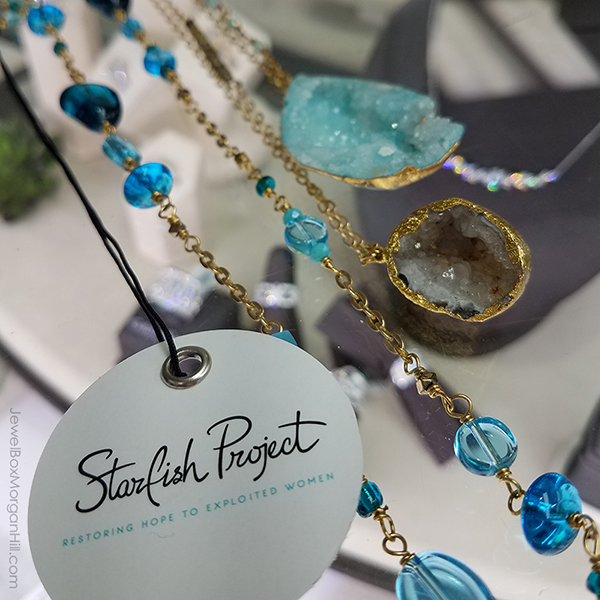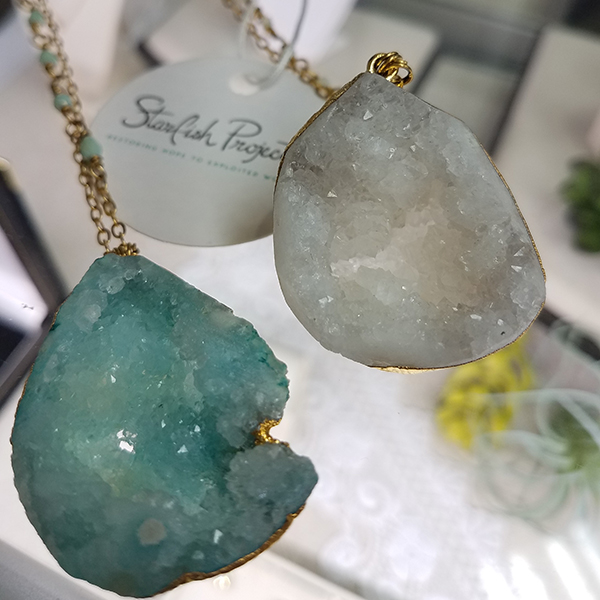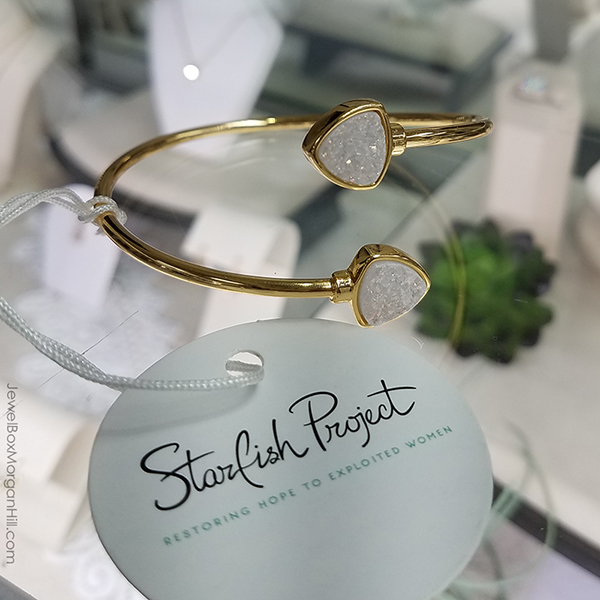 The Jewel Box of Morgan Hill is excited to tell you about The Starfish Project.  Established in 2006, to empower exploited women in Asia, The Starfish Project developed a Socially Responsible Jewelry Line to provide women with alternative employment and a range of holistic care opportunities.
The Starfish Project also provides opportunities for women to heal and grow through counseling, vocational training, language acquisition, family education benefits and health care access, as well as providing housing in our women's shelter. Here at the Jewel Box of Morgan Hill we love to support women as they become everything they CAN be. Come in and take a look at some of The Starfish Project casual jewelry designs we have at the store. 
Perfect for your "gift stash" or for your child's favorite teacher… and they make great stocking stuffers!
VISIT THE STORE
Jewel Box Morgan Hill
17190 Monterey St. Suite 101
Morgan Hill, California 95037
PHONE 408-776-9444
Closed Monday
10am-6pm – Tuesday
10am-6pm – Wednesday
10am-7pm – Thursday
10am-6pm – Friday
10am-5pm – Saturday
Closed Sunday
PARKING – On street, behind store, or in the parking garage on 4th.