Pearls 2.0 – Not Your Grandma's Pearls
If you want a classic strand or pearl studs, we have that. And… if you love the thought of taking your pearls to the next level, these pearl jewelry designs by Mastoloni are bound to make you happy. Phenomenal pieces that are easy to wear.
Get inspired here and then visit the store to try on a few!
FREQUENT FAVES ON SOCIAL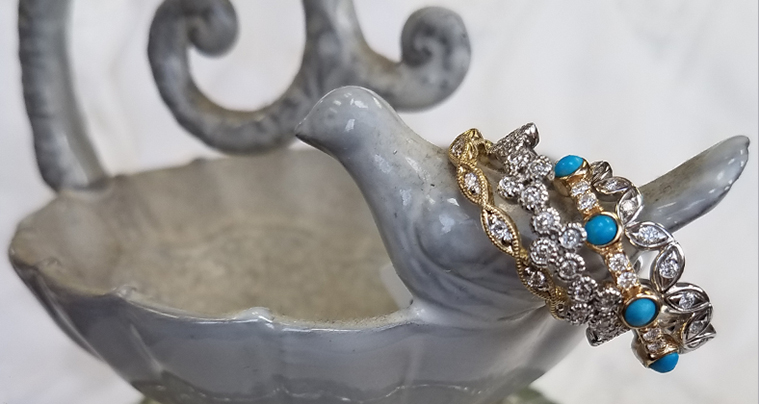 Like jewelry that's easy to wear?
Start a stackable ring collection!
BROWSE DESIGNS
PEOPLE ARE TALKING
There is nothing like walking into a local business and knowing it's not all about the money. We recently referred a friend who was looking for a very specific engagement ring. He presented to the Jewel Box staff a quote he'd gotten from his intended's close family friend. The staff told him honestly what they could do, then ended by saying "the goal is for you to get the best ring at the best price." He was so impressed that their sole goal was for him to get the best value. That sums up the Jewel Box.
– Cody – 5 Stars on WeddingWire

The staff gave me so much information and told me everything they could about the earrings I brought in. I was totally impressed with the knowledge, professionalism and the friendly atmosphere. The kind of place you would continue shopping for jewelry at for many years. Thanks for the experience!
– Suzi O – Gilroy, CA – Via Yelp

I have been buying and repairing my jewelry with the Jewel Box since they opened their doors. I have also referred all of my friends and their relatives from near and far. They have the best quality of jewels and service. I am very pleased with my experience and will continue to recommend people to them over and over again. The team at the Jewel Box is outstanding. Thank you again for giving me and my friends and family such a fabulous experience. You are truly the BEST!!!!
– Tess R – Morgan Hill, CA – Via Yelp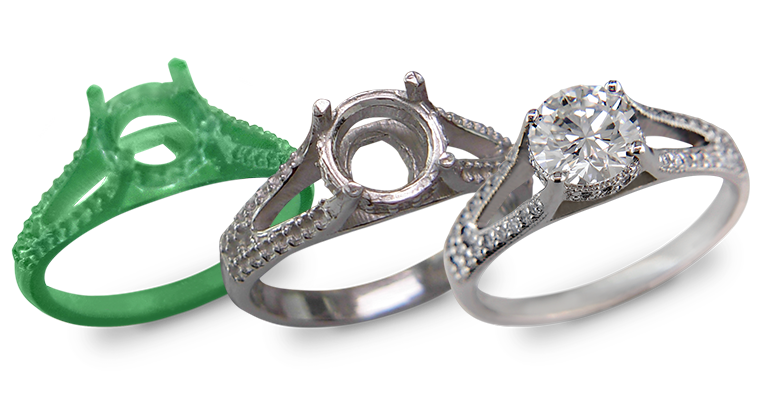 Need a custom ring designed?
VISIT THE STORE
Jewel Box Morgan Hill
17190 Monterey St. Suite 101
Morgan Hill, California 95037
PHONE 408-776-9444
Closed Monday
10am-6pm – Tuesday
10am-6pm – Wednesday
10am-7pm – Thursday
10am-6pm – Friday
10am-5pm – Saturday
Closed Sunday
PARKING – On street, behind store, or in the parking garage on 4th.