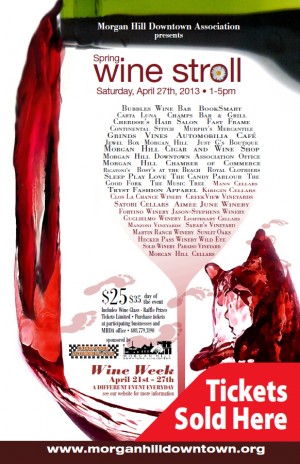 Woo hoo! It's time to buy tickets for the Morgan Hill Spring Wine Stroll! Come on down and celebrate Wine Week week with us form April 21-27… Events all week long!
We are excited to announce that you are able to stop by the Jewel Box of Morgan Hill and purchase Wine Stroll tickets. Remember, Tickets are LIMITED, so definitely pick yours up sooner rather than later!
You'll save $10 per ticket when you buy them in advance. Some quick math here… buy three advance tickets and you'll save enough to buy a 4th… So go ahead and buy plenty for your friends!
Looking for the where, when and how? You'll need some important details…
Important Morgan Hill Wine Stroll Details
Date: Saturday, April 27th, 2013
Time:  1:00pm – 5:00pm
Ticket Price: $25 in advance from participating businesses
Day of Event Ticket Price: $35 (as available)
Ticket Includes: Wine Glass & entry into raffle for Raffle Prizes
Buy Tickets: At the Jewel Box of Morgan Hill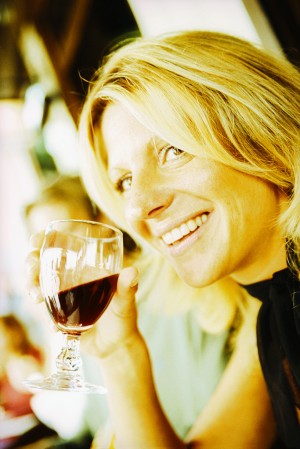 NOTE: Tickets are also available via other participating businesses and at the Morgan Hill Downtown Association.
All of us at the Jewel Box of Morgan Hill look forward to seeing you there!
In-Store Concert by Grooveyard Shift… Read More!
Jewel Box of Morgan Hill
17190 Monterey Street – Suite 101
Morgan Hill, California 95037
Call 408-776-9444
Visit us on Facebook
Jewelry Repair | Watch Repair | Engagement Rings | We Buy Gold
Visit our Home Page to find out more!