Caring for Pierced Ears at Any Age
This page has information on caring for newly pierced ears for all ages. Simply scroll down the for the 411 on Pierced Ear Care.
Out of an abundance of caution, we want to remind you that a warm earlobe, redness, itching, bleeding that continues for more than 5-10 minutes, or a fever, these are a few potential signs of an infection or allergic reaction. We recommend that you check with your Doctor if you notice anything out of the ordinary.
Baby's & Youngsters – After Ear Piercing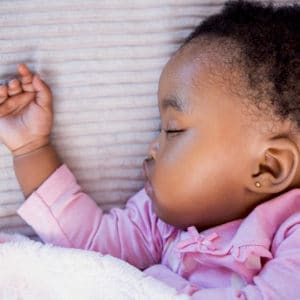 When taking care of a baby's newly pierced ears, please make sure to take extra care. As always, we encourage you to check with your child's Pediatrician; they know best. Please make sure to follow their instructions. The American Academy of Pediatrics (AAP) recommends waiting until your child is old enough to take care of the pierced ears themselves (appx 2 years old), if your child is younger than that, please take extra caution and care after having their ears pierced. If your infant is 3 months or younger, if there is any infection, this will likely require a trip to the doctor's office.
Keep in mind, your child (of any age) will likely be touching their ears and the pierced area often. This may cause an increased chance of an infection and potential discomfort. Here are a few basic things to keep in mind:
Only handle the earrings or pierced area when your hands are clean. Always wash and thoroughly dry your hands.
Clean the area around your baby's ears and the earring as recommended by your baby's doctor. To cut down on bacteria around the pierced area, wash the ears and surrounding area with baby-safe antibacterial wash.
Look out for infections and allergies. If you see redness it may indicate an allergic reaction. Consult your child's Pediatrician.
Check in with your Pediatrician about their recommended care for your infant's piercings and follow their instructions. This may include swabbing the pierced area with alcohol or disinfectant 2x per day for six weeks afterwards and twisting the earring once a day for the first 6 weeks to prevent build-up from settling around the pierced lobe.
Take special care after each bath to make sure your baby's ears are completely dry. Dampness can cause issues, so please dry the ear carefully with a soft, CLEAN cloth.
Be careful when changing your baby's clothes as the earring can easily get caught in the shirt or collar.
Be sure your baby's bed linen is clean and changed frequently to reduce any chance of germs getting into the pierced area.
Tweens & Teens – Ear Piercing Aftercare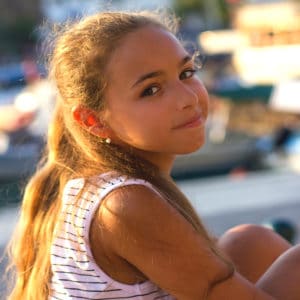 We often forget that cell phones can be full of germs; you may need to remind your child to keep their cell phone clean. Frankly, it would be best if they could avoid holding any phone to their ear for the first 6 to 9 weeks. Ear buds are not any better. Using the speakerphone is a great option! Or, use a phone-safe, antibacterial wipe to reduce germs on their device. Some clients tell us they use alcohol wipes. Please be careful and avoid getting moisture in the openings on the phone!
Now back to the newly pierced ears. Here's a short list of things to keep in mind:
Change pillow cases every two days for the first 6 to 9 weeks.
Wash hands any time you or they touch their earrings.
Clean earlobe and earring twice a day with saline on a cotton ball.
With clean hands and while cleaning earrings each day, be sure to twist each post earrings 360 degrees.
Use an antiseptic solution on a cotton q-tip twice a day.
Do not play with the earring for the first 9 weeks while it heals.
Leave the earrings in 24-7 for the first 6 to 9 weeks.
Be careful when washing and brushing hair.
Avoid smokey areas while the pierced ear is healing.
Parents, if your kids are athletes, they may want to cover their earring with a band-aid over each piercing while participating in their sports.
Adults – How to Care for Pierced Ears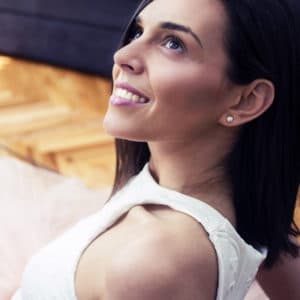 Healing time can vary from person to person. Most people find their ears heal within the 6 to 9 week period. Ear piercings heal from the inside out; sometimes what looks healed on the outside is not completely healed on the inside. Contact your doctor if you notice any bleeding that won't stop after 10 minutes or if you notice the area appears infected and is not getting better with the use of a topical antiseptic.
Tips for Adults
Wash and dry your hands before touching the earring or pierced area.
Leave your earrings in at all times for the first 6 weeks.
Clean their earlobe and earrings once to twice a day in the beginning.
Clean your earrings with antiseptic solution and a cotton q-tip.
Gently spin your post earrings as you clean the earring area.
Keep your ears and earrings dry at all other times.
Avoid touching and playing with your earrings.
For the first 6-9 weeks, avoid putting phones to your ears.
Watch for infection or redness.
Clean your earrings and ears in the shower with antibacterial soap.
NOTE – Be sure to clean your cell phones and any landlines at work or home daily for the first 6 weeks. Use an alcohol wipe or cleaner that is safe to use on your cell phone.
Suggested Styles for Newly Pierced Ears
For the first month or so AFTER the ear lobe is fully healed, we suggest sticking with earring designs that sit on or hang very close to the ear. Honestly, it can take a while to get used to the fact that you have earrings. By wearing "close to the ear" styles, you minimize the risk of catching your earrings on clothing and snagging your earrings when toweling, drying, and brushing your hair. Once you're really comfortable having pierced ears, you can enjoy wearing all sorts of beautiful and trendy designs. One final tip… When you Flip Hour Hair – Do it with Care!
POST EARRINGS – with tension back or screw-back
HUGGIES – small hoops that "hug" the ear
EURO WIRE – aka "lever-back"
OMEGA BACK – post earrings w/ lever back
PRECIOUS METAL – posts and wires
Looking for that perfect
gift for yourself or someone
you love? We have just the thing!
BROWSE NOW
PEOPLE ARE TALKING
What a wonderful treasure to have in Morgan Hill! I have had a few items repaired there and each time they did an amazing job. Everyone is so helpful and patiently answers my questions.
– Kimberly S B – 5 Stars on Facebook

Very helpful with getting my watch fitted.
– Cisco R – 5 Stars via Google

Thank you for the Great Customer Service. I stopped in for the first time last night right before closing. I was planning to drop off two watches. I was pleasantly surprised when both of my watches were fixed while I waited and my rings were cleaned to a sparkle. I will definitely be back with the jewelry I need sized and repaired. Thank You for making me feel so welcome.
– Melissa & Tim – 5 Stars on Facebook

I worked with Tracy to replace a small diamond on my wife's wedding ring. I was in a time crunch to get it back by her birthday… Tracy was fantastic. Not only did she have it done on time, despite all their Valentine's Day orders, she even made arrangements with me to get it after hours so I could give it to my wife on her birthday. Outstanding customer service!
– Steve D – San Jose, CA – Via Yelp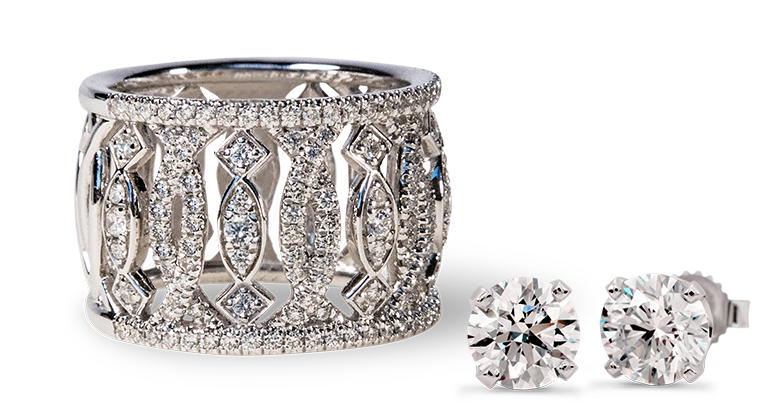 VISIT THE STORE
Jewel Box Morgan Hill
17190 Monterey St. Suite 101
Morgan Hill, California 95037
PHONE 408-776-9444
Closed Monday
10am-6pm – Tuesday
10am-6pm – Wednesday
10am-7pm – Thursday
10am-6pm – Friday
10am-5pm – Saturday
Closed Sunday
PARKING – On street, behind store, or in the parking garage on 4th.