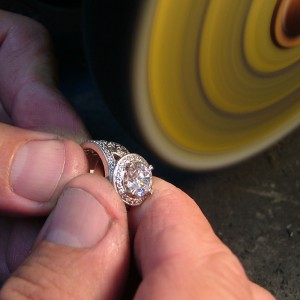 Our on-site jeweler can do just about any jewelry repair for our clients; and he is right here at the store in Morgan Hill. If your fine jewelry is broken, or just needs a cleaning, please bring it in to and before we do any work, we will provide you with a quote.
Size rings and bracelets
Re-shank worn rings
Re-tip darkened or worn prongs
Shorten or lengthen chains & bracelets
Attach charms or pendants
Fix clasps and safety catches
Re-string pearls
Repair better costume-jewelry
And more…
Jewelry is meant to be worn and enjoyed. Repairing your broken jewelry or cleaning up old pieces is often a great way to spruce up your wardrobe. Sometimes it's a very simple fix. Have us to take a look and we'll let you know what it will take to get it looking like new. Please stop by the Jewel Box of Morgan Hill at your convenience.