At the Jewel Box of Morgan Hill We provide every essential jewelry and watch repair service under one roof. It's like having a San Francisco jeweler right here in your own back yard. Please browse our services for a comprehensive view of what we do and if you have questions, please be in touch.
---
Fine Jewelry Repair & Restoration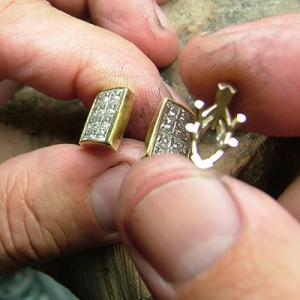 Experienced jewelry restoration specialist on-site
Fix broken rings, attach charms, repair broken chains and clasps
Reset stones, re-tip prongs and size rings to fit
We do so much right here at the store to fix your broken jewelry. Our on-site jeweler has 30+ years of experience and has seen just about everything. Gold, silver, platinum, diamonds and colored stones, your jewelry will be good as new… Or better! Simply give us a call 408-776-9444 or drop by our store.
---
Watch Repair, Restoration & Batteries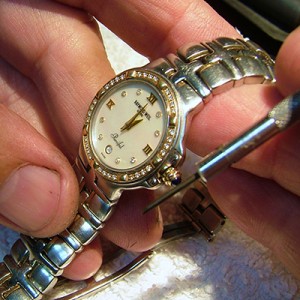 Watch batteries replaced often while you wait – 3yr Warranty
General watch maintenance and repair, including crystals and bands
Repair and Restoration of name-brand, vintage and designer watches
Have a time-piece you love sitting in a drawer and not working? Bring it into our store and let us get it running again. Whether a quick battery change or a full overhaul, we'll treat your fashion watch or vintage time-piece with great care… Soon to be ticking and back on your wrist where it belongs.
---
Jewelry Appraisals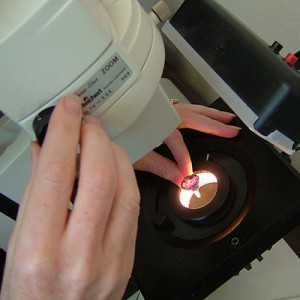 Fine jewelry appraisals done on site
GIA Graduate Gemologist and trained GIA professionals on staff
Insurance valuations for your protection
Some of our customers have come in with jewelry they've inherited and would like to know the value; others need an appraisal for insurance or for their peace of mind. We have a GIA Graduate Gemologist at the store and can easily take care of this for you. Call ahead if you like; our number is 408-776-9444.
---
Vintage & Heirloom Jewelry Restoration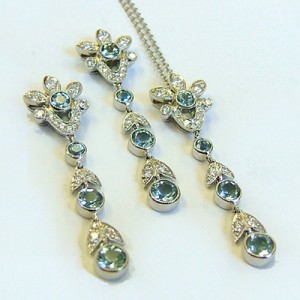 Heirloom jewelry cleaning, maintenance and appraisal
Vintage jewelry repair
Redesign of old jewelry into contemporary classics
We take great pride in our restoration services and provide clients with every specialty needed to refurbish and restore their vintage jewelry. We can even create a contemporary, custom re-design of the heirloom jewelry or loose stones you have. What good is jewelry that sits in a box? Bring your pieces into our store and let's play.
---
Pearl Stringing & Matching
Pearl re-stringing and knotting
Custom re-design of pearl earrings and necklaces
Pearl jewelry to match existing pieces
From opulent Tahitian pearls to your Grandmother's favorite strand, we will gladly re-string and knot your pearls. We are also able to change the overall length of your pearl necklace and provide earrings to match. We can even re-design the pearl jewelry you have into a more contemporary classic. Simply drop by the store for a quote.
---
Costume Jewelry Repair & Re-design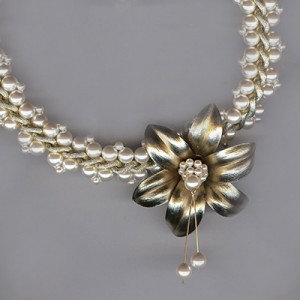 Restring costume necklaces and bracelets
Attach clasps and shorten or lengthen chains
Re-design your favorite costume jewelry into something fresh
We have all had a favorite piece of costume jewelry come apart and bounce in pieces across the floor. Whenever possible, the Jewel Box of Morgan Hill will gladly repair, restring or re-design any costume jewelry item you own; regardless of how many pieces it is in. Simply stop by our store and we will take a look.
---