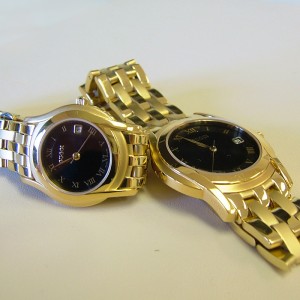 There is something wonderfully classic about having a watch on your wrist. And when it breaks we notice just how much we liked having it there in the first place. The Jewel Box of Morgan Hill will take care of all you watch repair needs.
Watch batteries often while you wait – 3yr warranty
Watch bands fixed, replaced, shortened or lengthened
Watch crystals replaced
General watch maintenance and repair
Full watch refurbishing and restoration
Vintage, designer and fashion watches
We provide a quote ahead of any work we do for you. So bring your watch, vintage or new, into the Jewel Box of Morgan Hill at your convenience. Let's get that timepiece ticking again and back on your wrist!