Ready to Get Your Ears Pierced?
Babies, toddlers, teens, and adults… we have pierced ears of all ages! In fact, we have pierced so many through the years that we've lost track of just how many it's been! Before you come in, there are a few things you may want to read up on. Consider this your introduction. Welcome to Jewel Box Morgan Hill's EAR PIERCING 101.
If you just got your ears pierced, then jump ahead to learn about Pierced Ear Care.
The Basics
Clients come to us to get their ears pierced for the first time and even return to add another hole or two… or three! It's all a matter of personal preference. All of our clients start by choosing a stud earring design they like, we mark their ears, and pierce both at the same time. After recommended period of routine care and healing, clients are able to where whatever they like. For every day wear (until you know if you have any particular metal allergies), we find that surgical steel, 14k gold, and 18K gold are best.
What You Need to Know
Piercing the ears of a teen or adult is one thing. When it comes to piercing a baby's ears, please make sure to take extra precautions. On this page, we outline some of the basics of pierced-ear care.  As always, we encourage you to check with your Doctor or Pediatrician; they know best. Please make sure to follow their instructions.
Ear Piercing at Any Age
While the American Academy of Pediatrics (AAP) recommends parents wait until the child is old enough to take care of the pierced ears themselves (appx 2 years old), some opt to pierce a child's ears before then. We are happy to talk to you about it. Simply give us a call.
Remember, the pierced area, just like any other wound on the body can be prone to infection; it must be kept clean and watched closely. For the first 6 weeks after the piercing, please keep an eye on the pierced area and check on the progress of the healing.
Prepare for the Best Ear Piercing Possible
Make sure everyone is healthy! The person getting their ears pierced and other members of your household. If you, the piercee (yes, we are making that a word!) or someone else in your house is, or has recently been sick, it's best to postpone things. We want to minimize any risk of infection.
Depending on their age, you may want to bring a favorite toy, their pacifier, or other object for distraction.
Make sure the piercee wears a BUTTON DOWN shirt or something that can be easily removed in the way that you remove a jacket. NO PULL-OVERS!
We pierce both ears at the same time. That said, it may help if you have a special treat handy. Make it something they really LOVE and something that offers some immediate distraction and instant gratification. Ice cream afterwards is always a perk, however, having something right there with you… EVEN BETTER! Hint: Chocolate works at just about ANY age!
Throughout the process, tender and loving words go a long way. Anything you can say to encourage them and help them remain calm and relaxed is a wonderful thing. Rather than build up apprehension or anticipation of pain, we suggest smiling – let's keep things happy and positive. You can swoop in afterwards and make it all better!
Learn how to care for newly pierced ears.  Click Here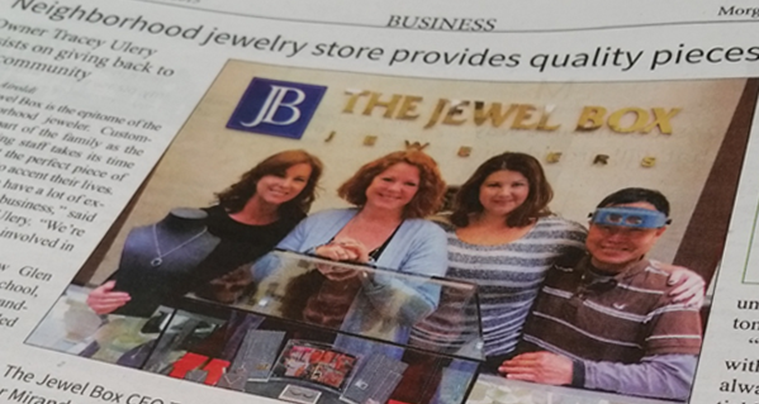 Thank you for voting us #1
Morgan Hill Times Reader's Poll
PEOPLE ARE TALKING
What a wonderful treasure to have in Morgan Hill! I have had a few items repaired there and each time they did an amazing job. Everyone is so helpful and patiently answers my questions.
– Kimberly S B – 5 Stars on Facebook

Very helpful with getting my watch fitted.
– Cisco R – 5 Stars via Google

Thank you for the Great Customer Service. I stopped in for the first time last night right before closing. I was planning to drop off two watches. I was pleasantly surprised when both of my watches were fixed while I waited and my rings were cleaned to a sparkle. I will definitely be back with the jewelry I need sized and repaired. Thank You for making me feel so welcome.
– Melissa & Tim – 5 Stars on Facebook

I worked with Tracy to replace a small diamond on my wife's wedding ring. I was in a time crunch to get it back by her birthday… Tracy was fantastic. Not only did she have it done on time, despite all their Valentine's Day orders, she even made arrangements with me to get it after hours so I could give it to my wife on her birthday. Outstanding customer service!
– Steve D – San Jose, CA – Via Yelp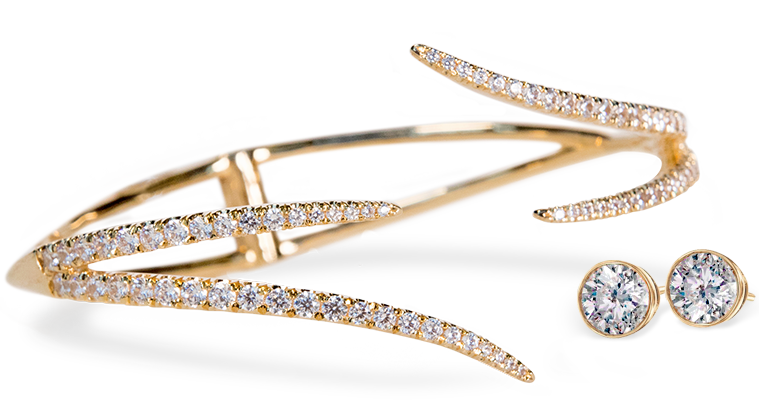 VISIT THE STORE
Jewel Box Morgan Hill
17190 Monterey St. Suite 101
Morgan Hill, California 95037
PHONE 408-776-9444
Closed Monday
10am-6pm – Tuesday
10am-6pm – Wednesday
10am-7pm – Thursday
10am-6pm – Friday
10am-5pm – Saturday
Closed Sunday
PARKING – On street, behind store, or in the parking garage on 4th.